iVend
Prebuilt Point of Sale Integration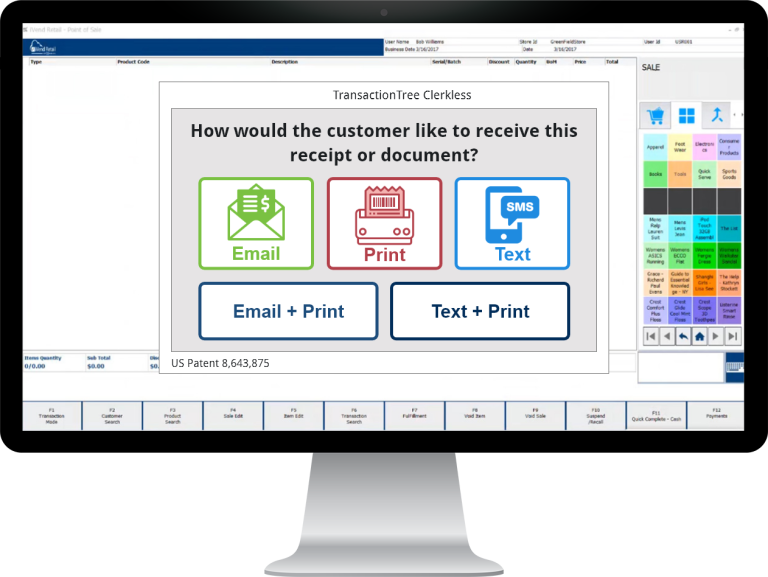 Amazing Features
in an Incredible Solution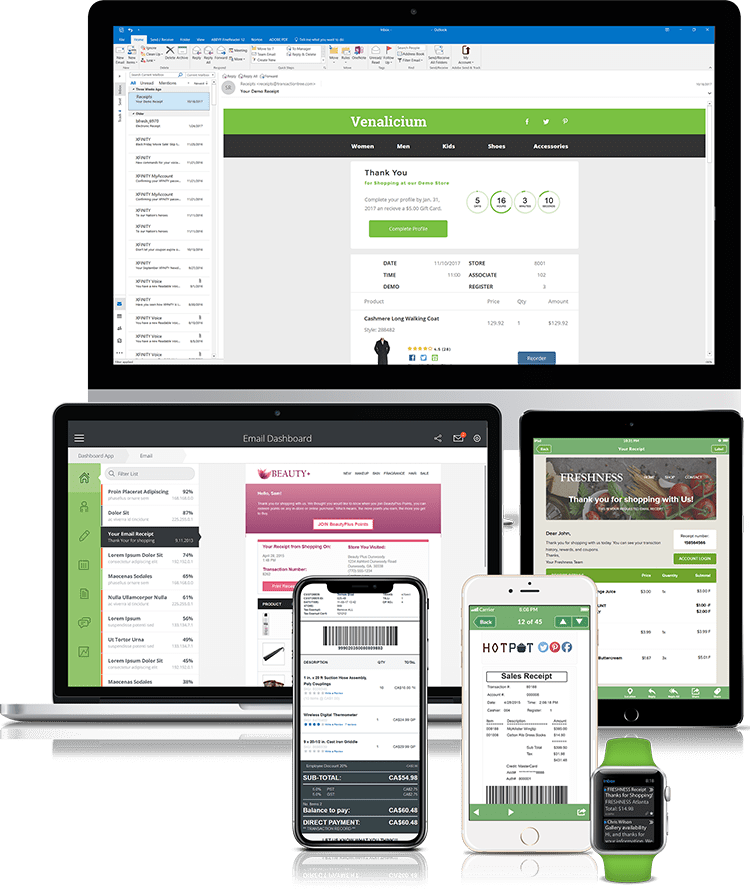 TransactionTree's patented (8,643,875) Digital Receipt Solution, specifically designed for iVend, offers retailers a unique opportunity to seamlessly extend the customer experience from in-store purchases to meaningful online interactions. This solution ensures that retailers retain complete control over the digital receipt experience, allowing for a consistent consumer journey across all purchasing channels, including eCommerce.
Moreover, our application empowers you to collect and validate customer data efficiently, featuring full integration into iVend's environment, encompassing both receipts and sales orders. Elevate your customer's experience and enhance your data collection with the integration of our innovative Digital Receipt Solution.
Our versatile Digital Receipt Solution can be conveniently acquired either directly from us or through your dedicated iVend Reseller, ensuring flexibility in procurement to suit your preferences. This availability through multiple channels aims to provide adaptability and convenience to potential users, making the acquisition process as straightforward and user-friendly as possible.
Our Digital Receipt Solution operates on a licensing model, where each store location is required to obtain its own license, thus catering to the specific needs and transactions of that particular outlet. This licensing approach ensures that every location can customize and utilize the solution to its fullest potential, addressing the unique requirements and customer interactions inherent to each store.
The billing for this service is structured on an annual basis, providing a clear and predictable expense for budgeting purposes. This annual billing cycle is designed to offer convenience and financial clarity to businesses, allowing them to effectively plan and allocate resources. With this transparent and straightforward billing model, businesses can easily integrate the cost into their financial planning and focus on leveraging the Digital Receipt Solution to enhance customer experiences and streamline operations at each licensed location.
The Only Global Digital Receipt Solution for iVend
THOUSANDS OF LOCATIONS
Digital Receipt and Notification
Examples
Get in touch with us
Contact